SAMPLE PAGES
---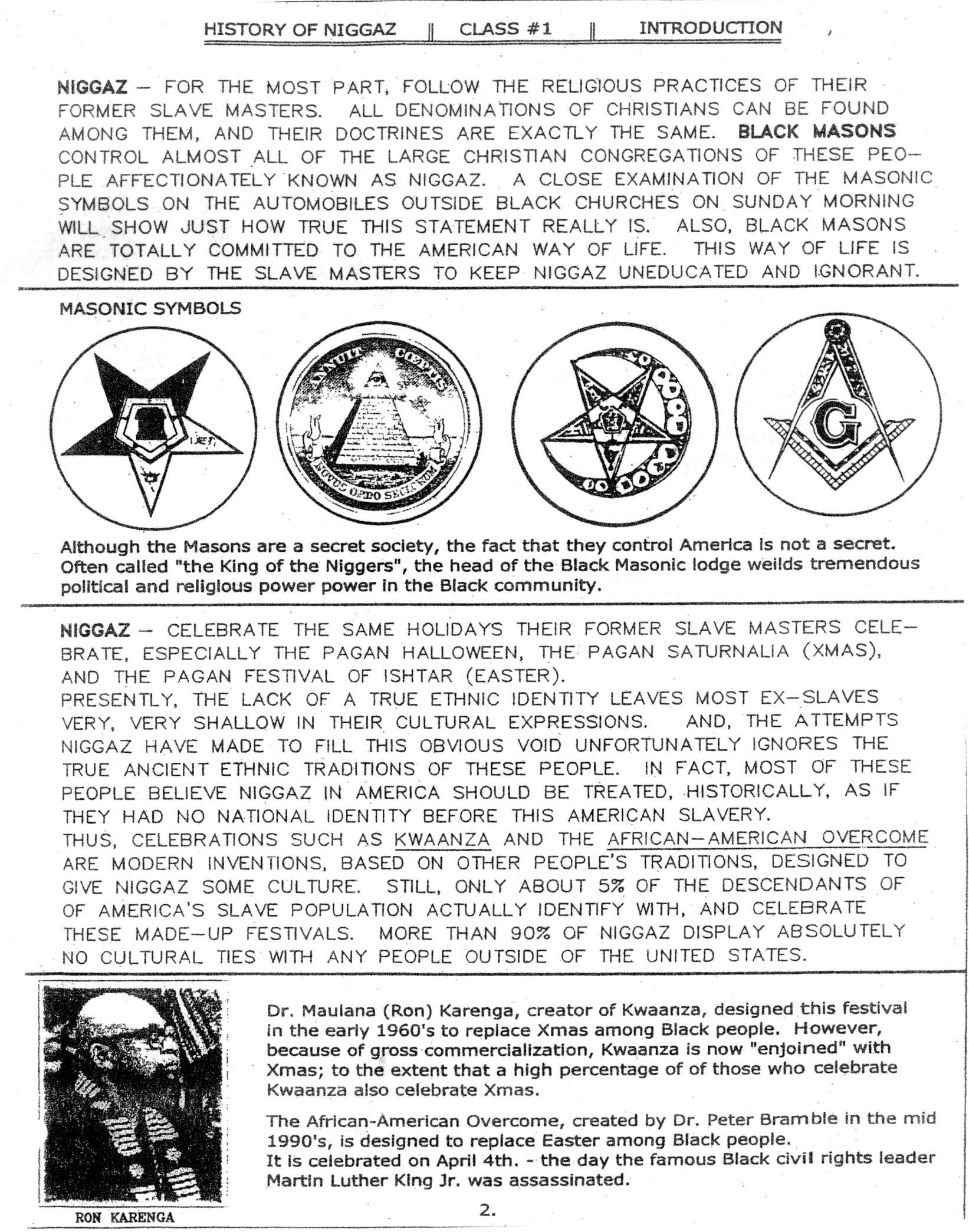 ---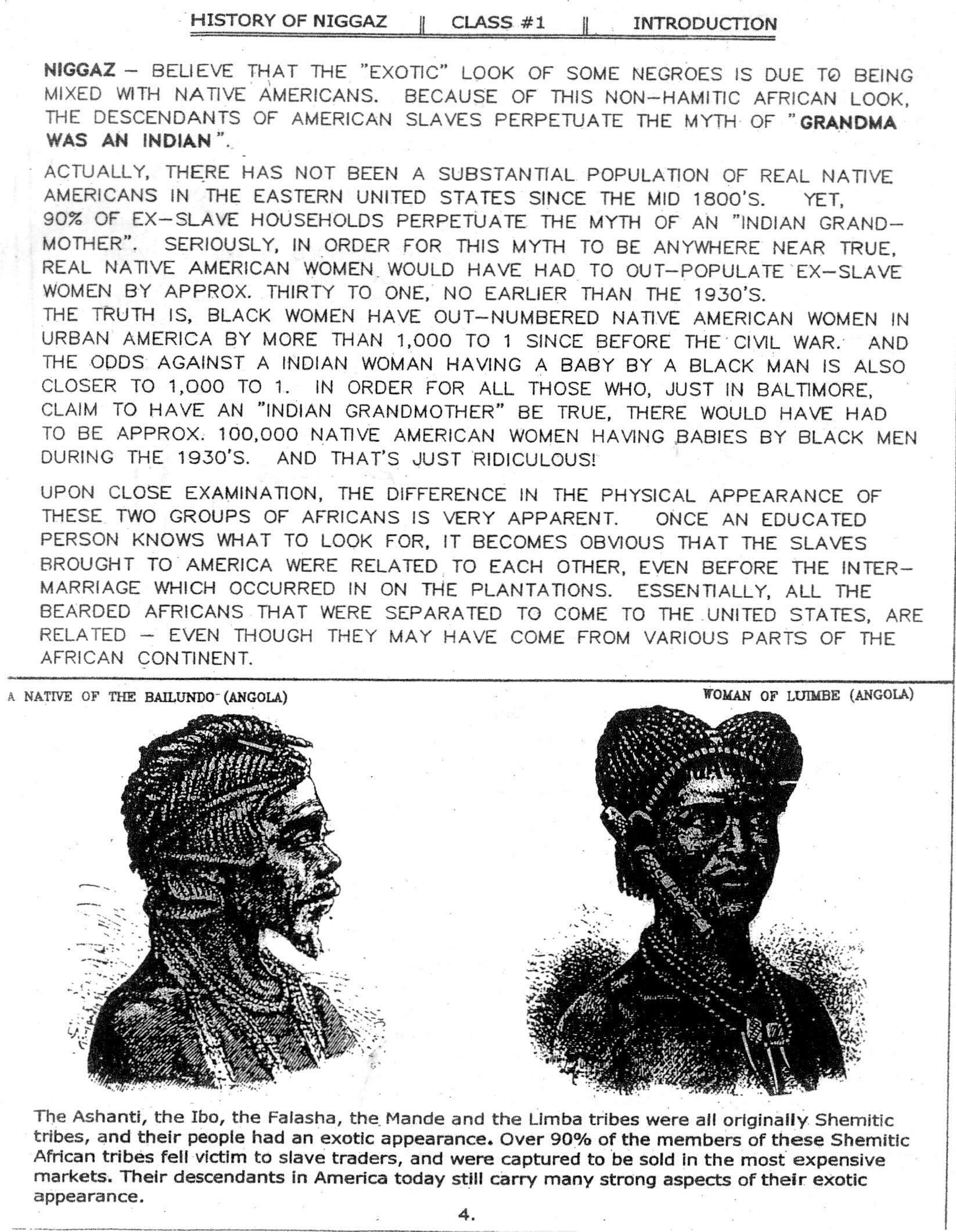 ---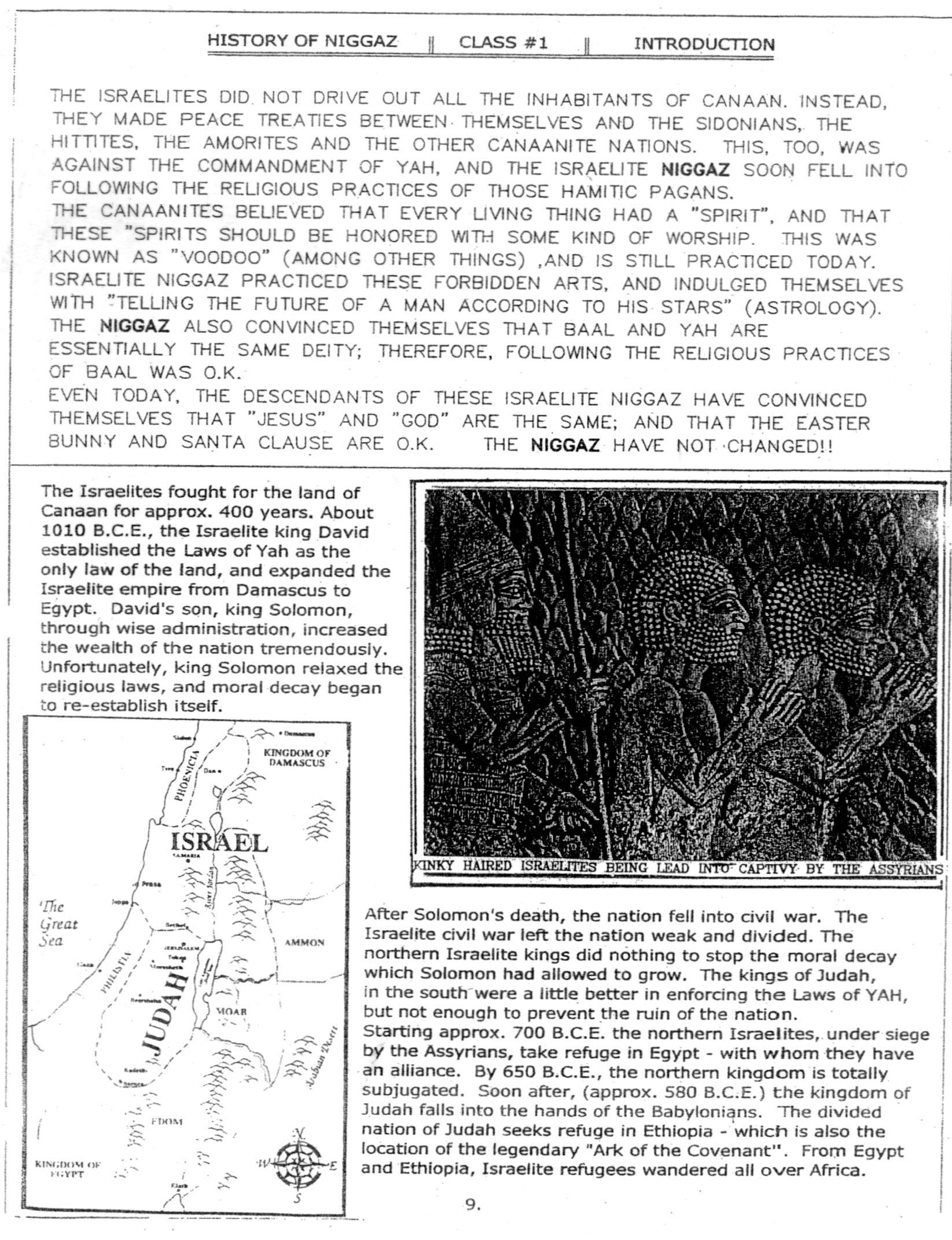 ---
---


This nine part manual covers the complete history of "Niggaz-The True Children of Israel"
It starts with the creation of the earth itself, and finishes with our history in America.
The "Ice Ball" theory of creation is introduced, and the false theory of Evolution is exposed.
Special attention has been given to our more than 3,000 year history as a nation; the glory of
King David and King Solomon; our captivity in Assyria and Babylon; and especially
our more than 1,000 year history as refugees in Africa during the Islamic conquest.
This is without a doubt the most extensive and accurate history of the Israelite people.


---

The History of Niggaz Class Manual Price:

$49.95


---
---

RESEARCH AND COMMENTARY BY B'NAI ZAQEN/BALTIMORE, INC.
LAST UPDATE -December 21, 2010
Questions or comments? Contact:

-In Baltimore-
Adon Aesh (sarabe3@lycos.com)
Melekishua (tdot7@msn.com)

-In Atlanta-
Adon Abbah (Abbah_ben_Yehudah@hotmail.com

-In Philadelphia-
Akhot Lisa (strickland8614@yahoo.com)